Canola flowers everywhere
Posted on Tue August 22, 2023.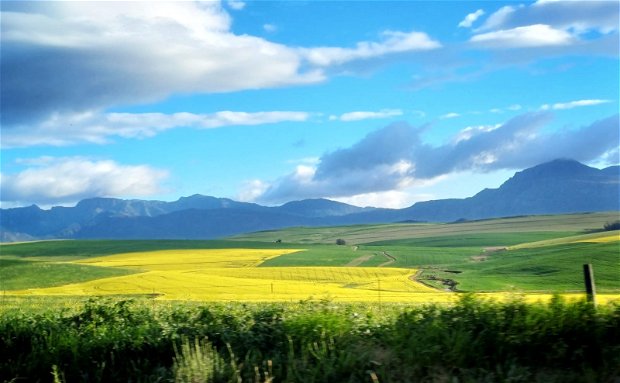 It's worthwhile driving to Greyton, even if only once a year, to see the beautiful canola flowers in full bloom.
When the horizon appears as if God Himself took a bright, yellow highlighter and coloured in much of the landscape, you know it's winter in the Overberg.  The canola flowers are in full bloom and are characterised by their striking yellow petals that seem to radiate a cheerful glow across the fields.  This, in contrast with their beautiful green leaves, create an eye-catching visual spectacle.  They're not only a feast for the eyes but also a crucial component of the ecosystem's health and balance. 
The canola flowers are almost at their most beautiful and anyone looking for fantastic photo opportunities should definitely head our way within the next month.